While leading the interactive group at Y&R, we had the opportunity to launch the Palm Centro. This was the first time the company had developed a true consumer product targeted at teens and college students as opposed to their traditional business audience.
I was responsible for leading all digital advertising efforts, which included display advertising, website development and some of the earliest social media campaigns in the market.
The primary advertising concept centered around humorous and provocative text message invitations to social events, which were then revealed to be taking place in micro-worlds within the device itself.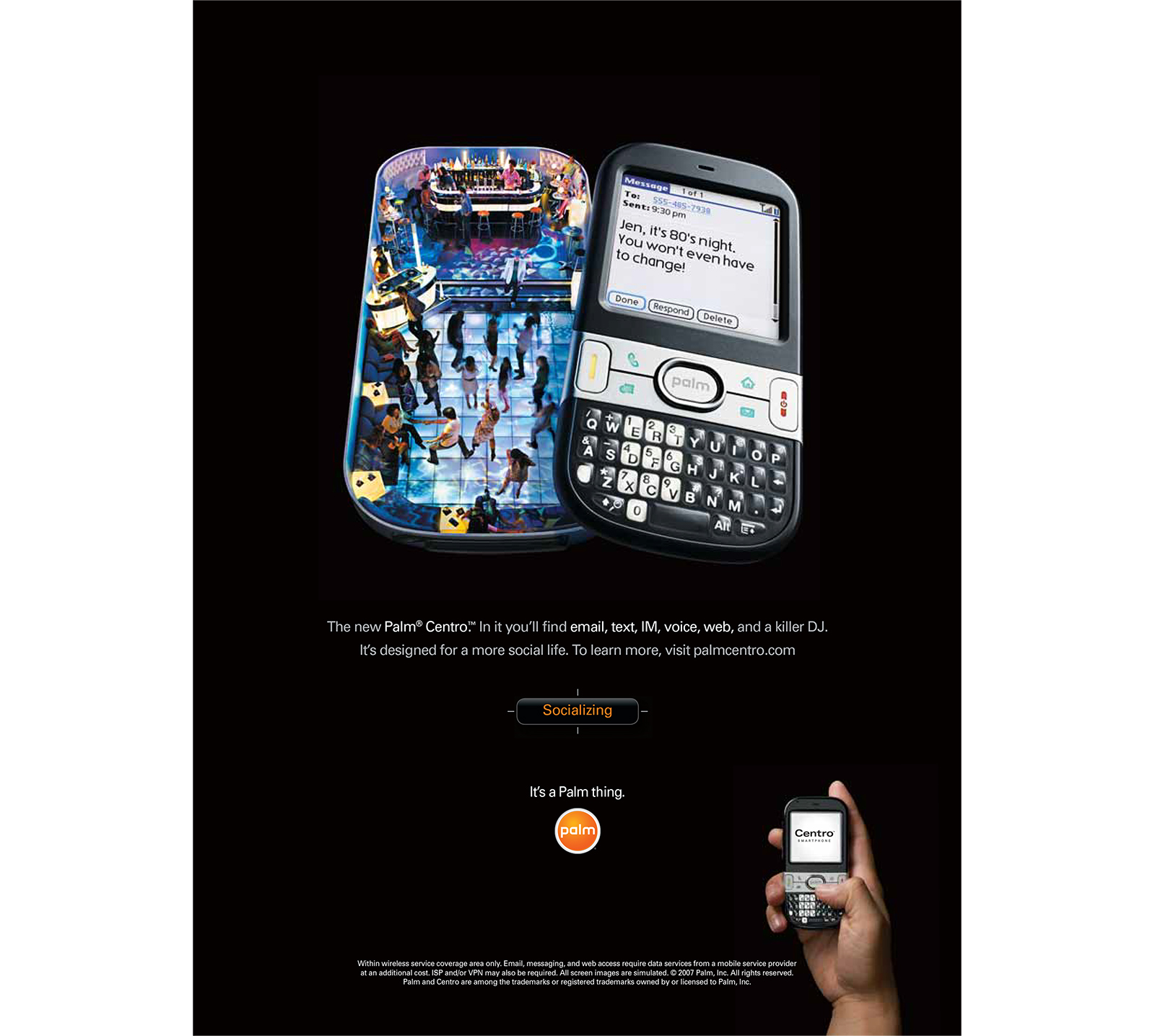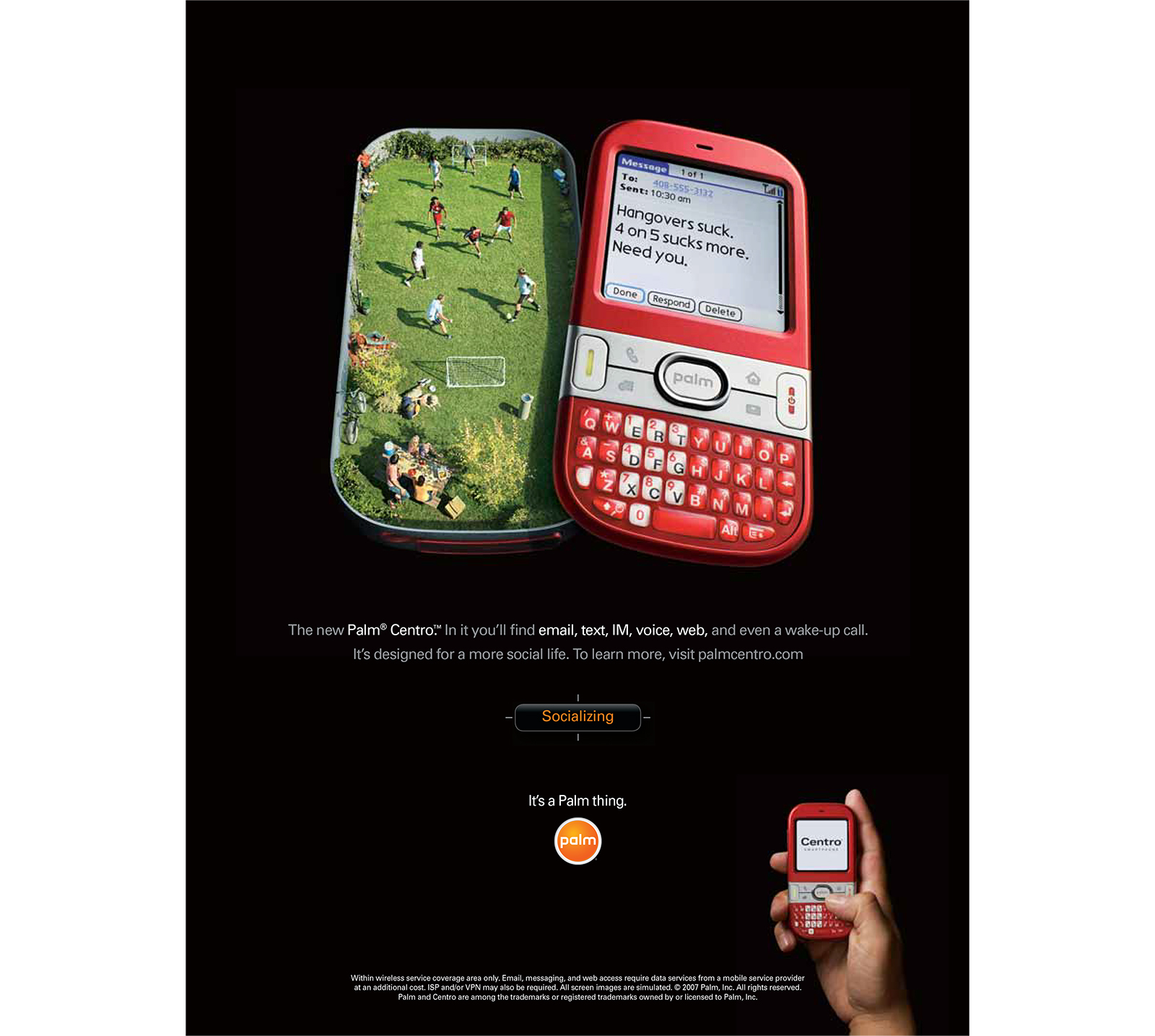 To build the worlds inside the phone, we built scale sets of the environments which were then photographed and filmed to provide the backdrop for the action. The virtual sets were then populated with digital characters that were brought to life through motion capture. I even had the opportunity to don a mo-cap suit and choreograph the soccer game that appears in one ad.