At Harlo, I worked with startup consumer product manufacturer, Bite Buddy, to develop native mobile apps as part of their product line targeted to sports fisherman.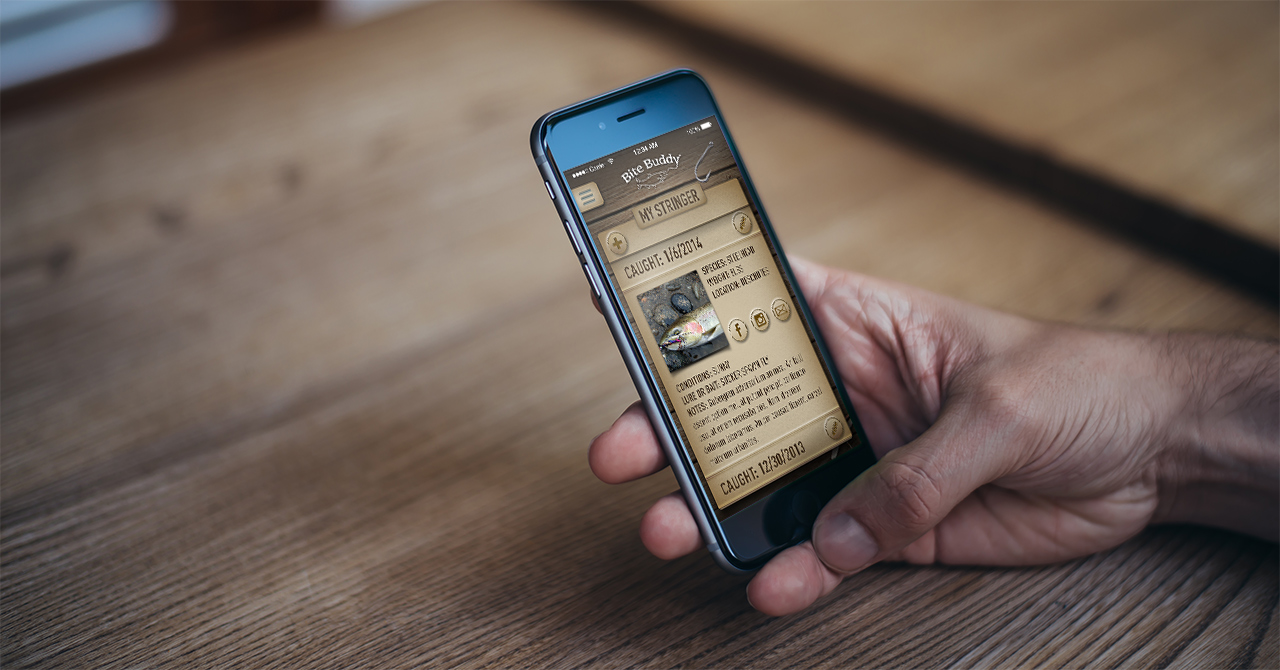 The app connects via bluetooth to the Bite Buddy motion sensor device attached to a fishing pole. This allows fishermen the freedom to monitor their fishing pole up to 150 feet away while sending customized alerts to their mobile device when they have a bite. In addition, fisherman can upload their catches to their profile and be entered to win monthly prizes.
I was responsible for UX, UI, art direction and design for both the mobile app and the responsive e-commerce website.