Hasbro wanted to create an immersive microsite for the latest release of Magic: The Gathering, featuring artwork of large panoramic landscapes the brand had never created before.
I was tasked with finding a way to allow users to explore these landscapes while simultaneously learning about and socializing around the game's new features, characters and story.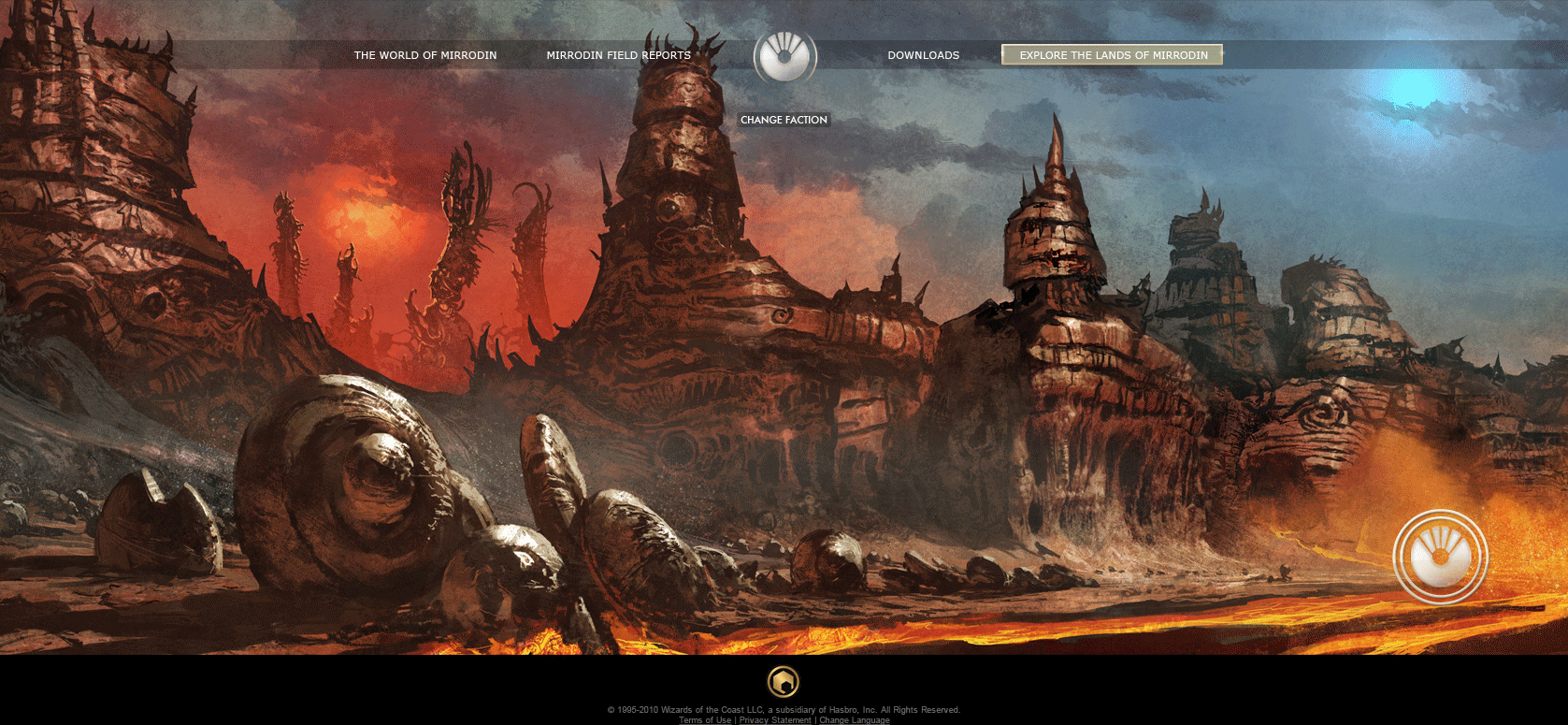 I used the panoramic landscape art to create layered, 3D environments with HTML5 that the user could explore, discovering information about the game, its characters, settings and features along the way. Deep social media integration ensured that visitors could share any piece of content to any part of their social network instantly. Seamless integration with the Hasbro CMS allowed our client to frequently update content in a system they were already familiar and comfortable with.
In the short promotional period leading up to product launch, we received over one million views through organic word of mouth and social sharing with zero media investment. But the most impressive statistic by far was the 30+ minutes average time spent on the site.